We currently have over 60 active service/maintenance contracts in various, IT, Industrial, and Government sectors of industry including Intel, Irish Rail, Stryker, Mater Hospital, St Vincents Hospital, Galway University Hospital, Cork University Hospital, and many more.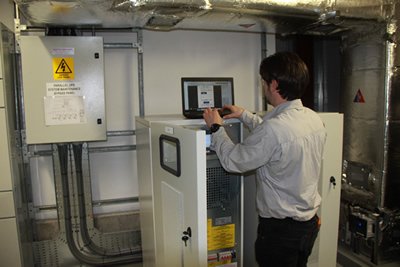 Secure Power Systems Limited operate throughout the 32 counties of Ireland and we offer industry leading AC and DC power solutions and comprehensive range of service and maintenance contracts on the specialist equipment that we supply including 24/7 support.
We have an experienced after-sales support team with 8 full time Field Service Engineers and in house Technicians working on projects, R & D and service contracts.
We supply and stock all relevant spares including standby batteries, DC power supply units and UPS for emergencies.
We can offer the following services:
UPS Commissioning / Installation
UPS Service / Repair
UPS Load testing
UPS Hire
Isolated Power Systems Service/Repair
Battery Discharge Testing
Site Survey / Analysis
Remote monitoring
Turn key solutions for UPS / DC requirements
For full details and pricing contact us today